Teen Tech Center
Bresee provides access to science, technology, engineering, arts, and math (STEAM) educational resources and opportunities that are unavailable at many local middle and high schools.
Learn more about the Teen Tech Center by watching the video below!
Students also have the option to participate in weekly workshops that offer more in-depth explorations of targeted topics.
Recent Tech Center partners include:
Grammy Foundation®
Best Buy® Geek Squad® Academy,
Girls Who Code
EveryoneOn
TutorTed® (ACT/SAT prep)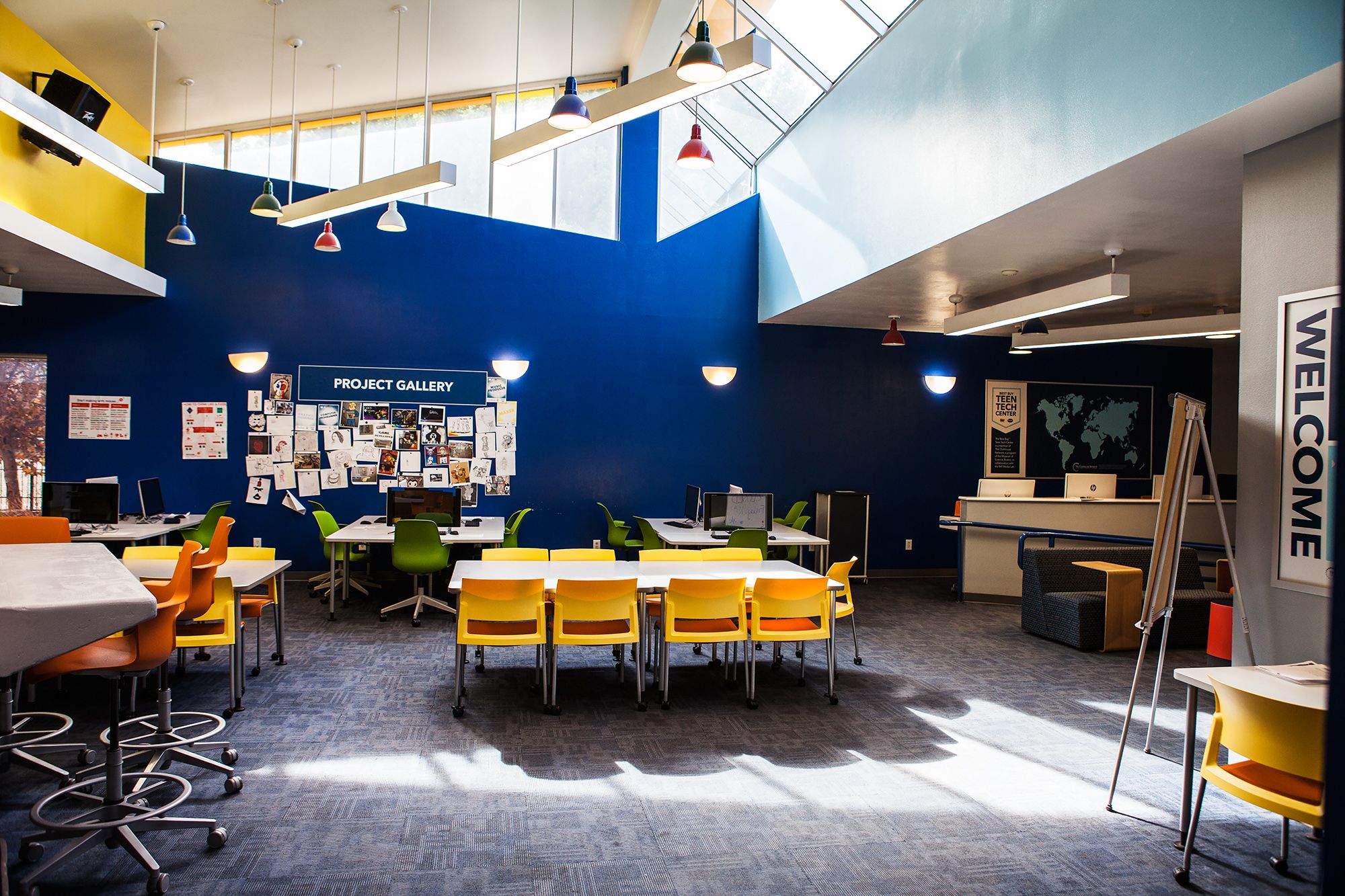 Bresee's state-of-the-art Best Buy Teen Tech center includes touch-screen computers, video cameras and digital SLR cameras, robotic devices, a green screen room, a music recording booth, digital photo-, video-, and sound-editing software, and more.
Local students can utilize these resources every day during drop-in hours (3 - 7pm, Monday through Friday) with help from Bresee staff, and participate in structured, weekly workshops offer deep-dives into various topics, including film production and coding. Over 150 unique youth utilize the Teen Tech Center each year.