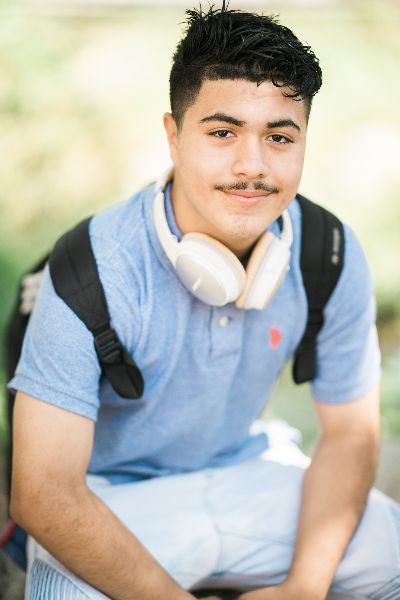 At age 15, Jonathan's proudest accomplishment is a handwritten letter penned by a fan who discovered his music on SoundCloud. His track "Mixed Emotions"—a song about loving a parent who is caught in an abusive relationship—moved his first fan who was raised in similar circumstances.
During his middle school years, Jonathan had no outlet for his emotions. His mother was concerned about how he spent his time after school and asked Bresee staff to take her son under their wing.
At Bresee, Jonathan joined sound- and video-editing workshops in the Teen Tech Center. Since having the opportunity to learn about music editing software, Jonathan has self-produced two albums.
He is a frequent visitor during the Tech Center's open lab hours and uses the sound booth, camera equipment, and computers to record songs and make music videos.
As he finishes his freshman year, Jonathan is working toward his dream of producing music for other artists.