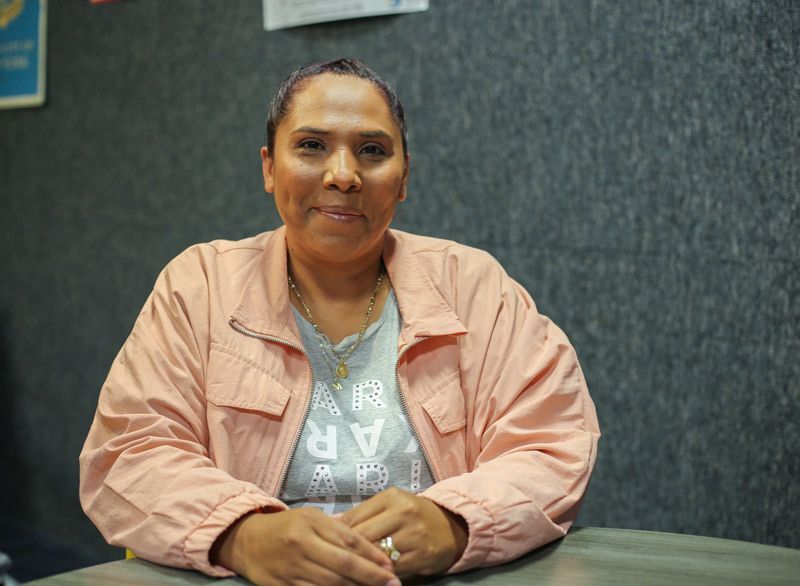 Maria is a proud wife and mother of six children, who all share a 1 bedroom apartment. During the pandemic, Maria's family was impacted after her husband and oldest daughter lost their jobs and couldn't find employment for over 7 months. Their family faced food insecurity, financial hardship, and depression among the youngest children.
"It was difficult because neither my husband nor I could rely on our families," expressed Maria.
After being unable to continue receiving food stamps and other government assistance due to their immigration status, Maria turned to Bresee for help. "My immigration lawyer called me and told me that I had to cancel federal assistance. She didn't want it to affect our status. We were surviving on food stamps, but now we were left with nothing. We relied on 99 cents stores and food banks. We got ahead with the help from Bresee," commented Maria.
Along with dealing with their financial struggles, navigating her daughter's virtual education was difficult for Maria. "Schools were virtual, and that's where we found further turmoil. I didn't know how to use a laptop to help my daughter access Zoom. We didn't have Wifi. It was a very difficult experience," explained Maria.
Maria was able to receive direct support from Bresee programs and services, "Bresee helped us pay for our bills, which included over $500 in light bills. We got coupons for the food bank. We received care packages that included food, toothpaste, soap, and other necessities. Also, we received a $500 gift card from Target for Christmas. My daughters thought that it was going to be a sad Christmas. Thanks to the gift card, we were able to buy gifts and dinner," commented Maria.
In addition, Maria was especially grateful for the care that she received at Bresee, "Ivan [CARES Counselor] has been a wonderful person for us. Anytime I have a problem, I look for him. I need help, Ivan is there. I applied for assistance through Housing is Key and Ivan helped me with the entire process, including applying and updating me on my status," expressed Maria. Due to support from Housing is Key, Maria was able to receive a month's paid rent, and is on standby for more aid through the program.
Maria had been a client of Bresee since 2010, receiving support over the years, including food assistance, immigration support, financial aid, and enrolling her daughter in Bresee's middle school afterschool program.
"They saved my life. When Dunia [FSC Director] first brought us here, she saved our lives. We were going through hard times. Thanks to her, and to the foundation, we were able to stay afloat. If Bresee hadn't assisted us, I don't know where we'd be. Bresee has been a family to us," commented Maria.