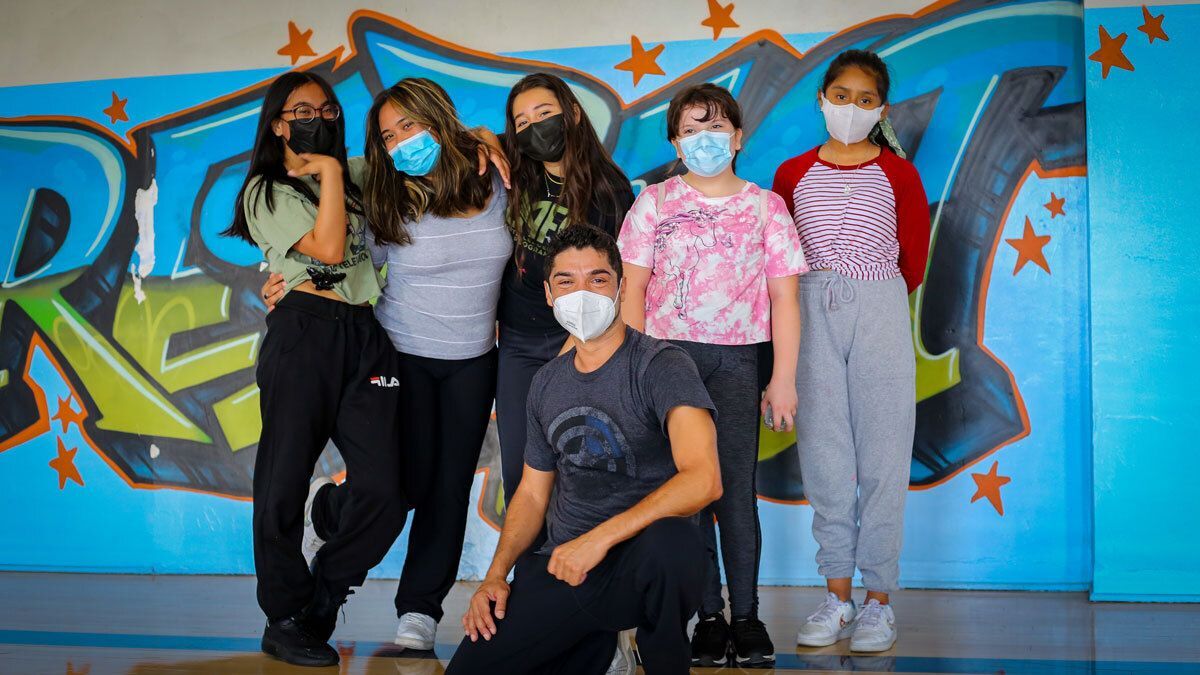 Inspired to give back, community member Raul M., reached out with the hope and intention of bringing his love and knowledge of dance to Bresee youth.
A four-class dance workshop, Raul and several Bresee middle school students met every Friday morning during the month of July to learn and practice choreography and various dance styles, including ballet, ballroom, and Latin dance.
"I had just finished doing a show on ABC and after that, I felt I needed to give back since I reached a goal of mine that I set when I was very young," Machorro commented. "I went back to when I was very young and realized that if it wasn't for my teachers who gave me their time and energy, I would never be here. I knew I had to give back and pay it forward. I wanted to work with middle schoolers because that's when I started to dance," expressed Machorro.
Each week's dance workshop focuses on a different style of dance, and that variation is intentional. Machorro wanted to expose the youth to dances that they've never had the opportunity to appreciate or enjoy. It was his goal to spark an interest in the hearts and minds of his young students.
Students, excited to begin, took to Raul very quickly. Witnessing his energetic and passionate personality, youth followed Raul's movements and instructions very closely. One student participant, Sarahi, expressed her enjoyment participating in the workshops, "It was fun hanging out with my friends again like we used to before COVID hit. The instructor is a great person."
For many of these students, this was their first encounter with the world of choreographed dance. One youth participant, Ianna, commented, "My experience in the workshop was really fun because I got to experience new things, meet new people, and because I really love dancing."
Machorro would make the dances seem familiar to the students by including contemporary music fused with old-style dances. Students and Machorro worked on a choreographed dance throughout the four workshops, performing live to a group of Bresee staff for their final performance.
Students walked away from the experience with a newfound appreciation for their abilities and the new dance styles they were able to practice. Raul is set to join our middle school program in August 2021, continuing his work with our middle school youth.