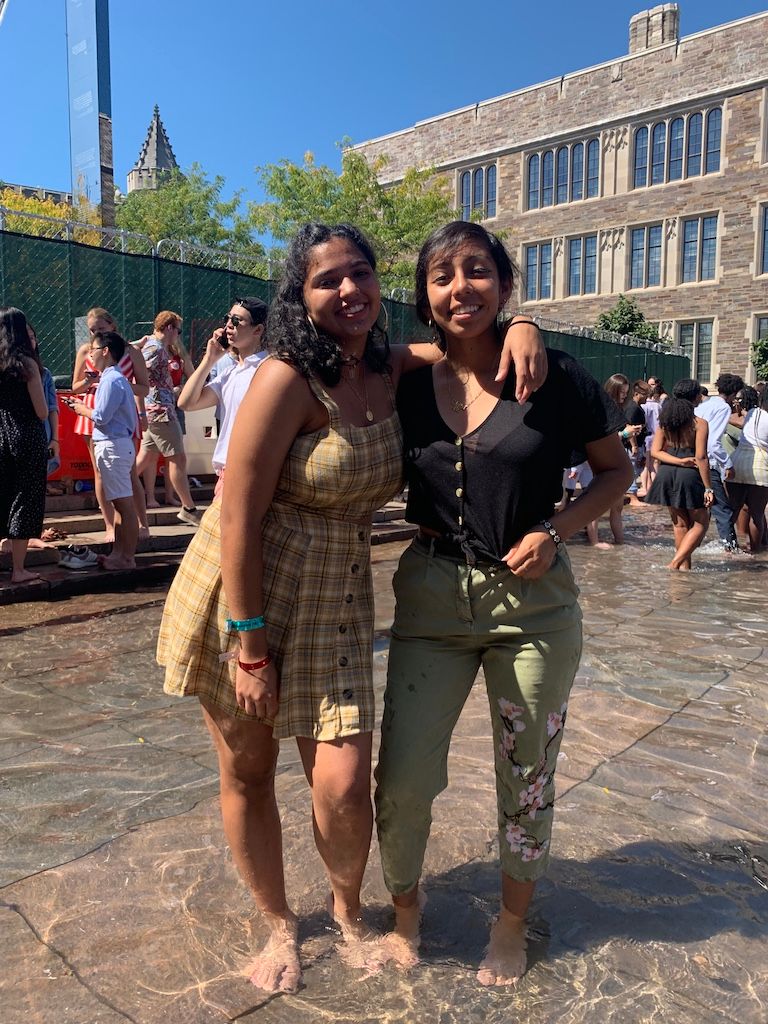 Ana Mariana Sotomayor Palomino is a sophomore at Princeton University. She is also one of many Bresee alumni currently pursuing their college degree. 
Like many others, she has taken arguably the path of most resistance, leaving her native Los Angeles to pursue her educational goals thousands of miles away.
And although she is receiving an Ivy League education, Ana still feels the effects of being far-removed from her family during the holiday season. 
This year, she will endure no such feeling.
Through its long-standing partnership with Delta Air Lines and Aeromexico, Bresee was able to provide Ana with a plane voucher in order to fly home for the holidays and spend Christmas with her family.
"The voucher is such a big help because flights back to Los Angeles are expensive, and sometimes, I have to work a semester to afford it," Ana said. "Bresee making getting home easier is incredible. It motivates me to keep putting in effort because I have such a supportive community waiting at home for me."
During Ana's years at Bresee, her mother battled cancer, often clouding Ana's pathway to college from a financial and logistical standpoint. 
However, Ana's mother beat the disease, and with the help of Bresee, Ana was able to continue with her studies and was accepted to Princeton.
"It means the world to have the support of Bresee, people who really believe in me," Ana said. "Bresee was integral in my journey to Princeton. I often reflect on how much being involved in Bresee's Media Internship in high school helped me grow as a person and find my passions. Also, the College Success Program really helped me get on top of my stuff when it came to applying to schools and Bresee celebrated with me when I was accepted to Princeton."
Ana said that despite the major differences between Los Angeles and New Jersey, she has been enjoying her time and the relationships she has built while at Princeton. She has explored and pursued communities that allow her to accomplish many of the objectives that she held dear while in the Westlake community of Los Angeles. 
"I've found and formed communities that uplift and empower me. I'm very thankful for the amazing friendships and mentorships that I've cultivated here. Additionally, I've been able to continue my activism through my scholarship and engage in direct action efforts, such as student protests and teach-ins. 
"Acclimating to Princeton was a little tough because my Westlake community is very different from the neighborhoods most students are from, and the academic rigor was different from what I was used to," she added. "But, as a low-income, first-generation student, I found a way. I sought support networks that helped me feel more at home in New Jersey."
However, there remains one aspect of New Jersey that she claims she will never quite get over...
"I don't think I'm ever going to get used to the snow."