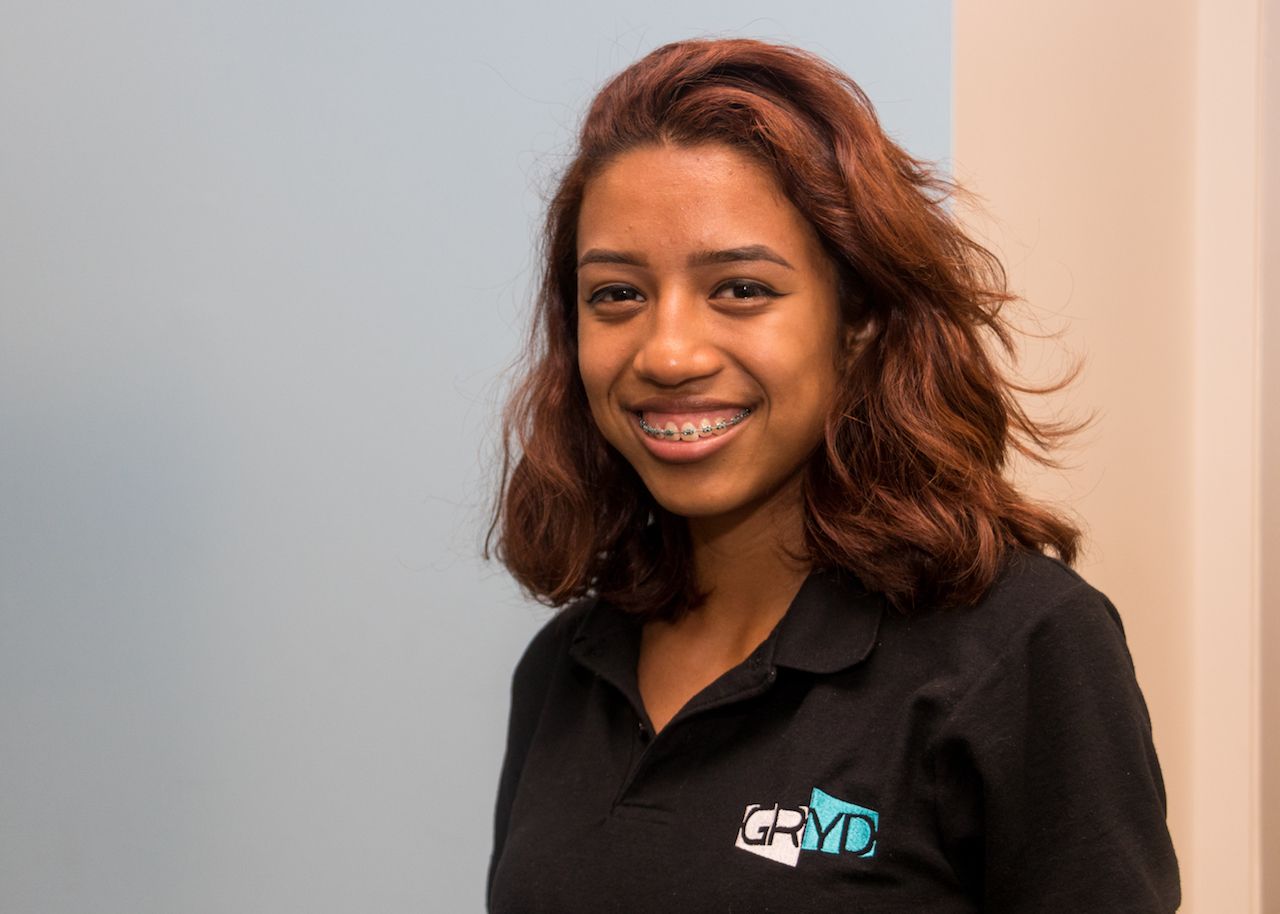 Sarahi Cantoran is as homegrown as it gets.
The Bresee Foundation has built a reputation for supporting its own. Many staff members are former students and community members 
Cantoran is the latest illustration of that growing reputation. 
Having grown up in the neighborhood and attended Virgil Middle School, Cantoran became a fixture at Bresee in the sixth grade, participating in the Foundation's BAM program.
However, considering she was a product of the neighborhood, it was required of Cantoran to actively avoid gangs and other negative behavior.
Her mother turned to Bresee.
"I started coming to Bresee because I needed help with my homework, but I started in GRYD because I had gotten caught drinking at school with a group of friends. My mom didn't know what to do with me because I was being rebellious and when I got caught drinking, that was the last straw. They recommend the GRYD program to my mom instead of boot camp."
She joined GRYD - the Gang Reduction and Youth Development program - in the eighth grade and graduated a year later.
For Cantoran, the relationships that she built with the adults at Bresee had an immediate impact on her as a young woman. 
"The most positive thing that I got from my time at Bresee has to be the relationships with my mentors," she said. "I learned a lot of great tools that I can apply in my life today.
"To this day, I keep in touch with my original mentor, Barbara Goodhill," she added. "She is one of the many positive role models that I encountered at Bresee. She has given me her unconditional support and helped me get through the hard times, made sure that I got the help that I needed in English, and she helped me apply for college."
Sarahi also pointed to the GRYD program as having a significant impact on her and her family life, providing for her opportunities and resources that weren't always available elsewhere.
"My family counselor in GRYD provided a safe space for me to share my opinions and feelings. Bresee also gave me a safe place to learn new things, discover what I like and dislike, get help with my homework, and get a hot meal after school."
After high school, Cantoran began attending LACC in the summer of 2018, and in early 2019, she turned her attention back to Bresee, this time as a staff member.
"The reason I decided to return to Bresee is to be able to be a positive role model to the youth and hopefully become someone that they can depend on," Cantoran said. "Also, I wanted to give back to a place that has given me so much."
Cantoran currently serves as youth assistant for the GRYD program, under director Andy Rodriguez, who is also a former GRYD student and now serves as one of Cantoran's biggest supporters.
"I'm excited that she's back because I know how important it is to serve the community that you came from," Rodriguez said. "What better way to teach the youth than for a student who already learned these lessons to come back to their community and share their experiences in the program and in life?"
As she begins her journey as a professional, Cantoran is ecstatic to have an opportunity to provide support to youth with a comparable background, so much so that she wants to major in something similar in college.
"I want to explore what it's like to be on the other side and possibly major in a field that has to do with helping misunderstood youth. I hope to have a positive impact on students and show them that where you come from or the battles that you fought to get where you are don't have to define who you are as a person. I want to show the youth that they can grow and prosper on whatever path they chose to take. 
"They are a generation that will someday have a major influence on society."