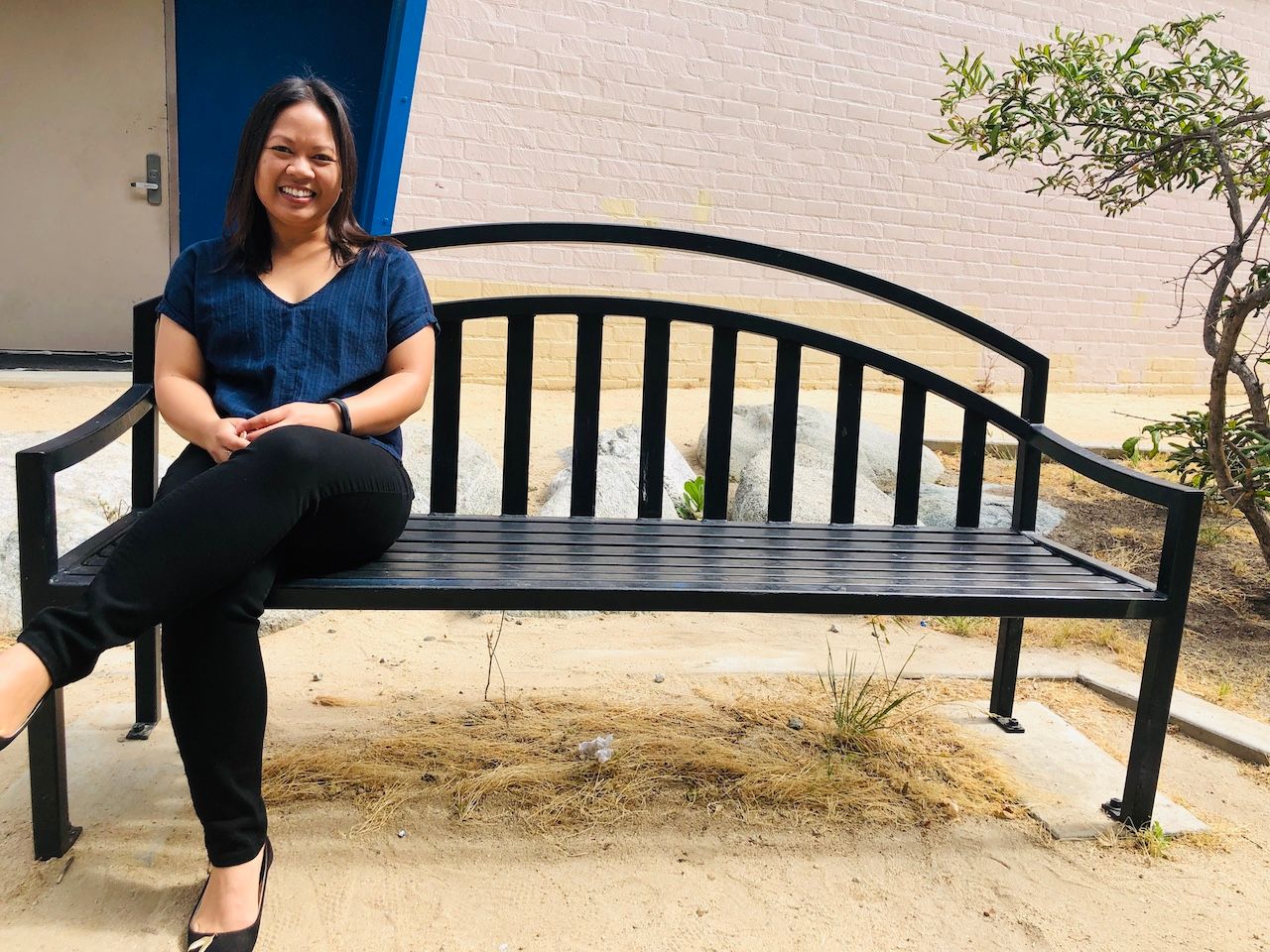 Sometimes, being at a loss for words actually speaks volumes.
"I'm not sure I can even describe how much it means to me to watch some of these kids grow into adults," said Chheav Em. "Proud would be an oversimplification."
Em is nearing a decade of service at Bresee. She currently serves as the foundation's High School Program Director, overseeing a staff that operates the Teen Tech Center, the college success and access programs, and the Goals 4 Life and Media internships, among other programs and initiatives.
But in the midst of all the responsibilities - which come along with specific challenges and occasional stress - Em is able to capture the moments of joy and pride, moments that she plans to hold onto for a lifetime, similar to how Bresee has supported her for a majority of her life.
"I look at the students I've worked with and when I see them putting in the same work to serve others and the community, I think, 'That's the Bresee way,'" Em said.
Em grew up in Echo Park, attending Thomas Starr Middle School and Belmont High School. She became a Bresee student in the ninth grade, and during her time, went on college trips, joined the Workforce Investment Act program and worked in the Bresee homework lab, eventually earning a partial college scholarship from the foundation.
She also found her mentor in WIA case manager Chantelle Frazee, who still serves as her mentor today, a person who influences Em to make sure she is diligent in supporting the younger generation.
"The love I had for my mentor - who, when I was a teenager, was my world - that love bleeds into what I try to do every day at Bresee."
In fact, Em shares the lessons she learned during her days as a student at Bresee with her current students.
"When I was teenager, my mentor at Bresee shared a quote with me that said, 'To the world you may be one person, but to one person you may be the world.' That's something that I share with the Goals 4 Life interns every year. I know that I can't save the world, but if I live my life in a way where I'm constantly trying to impact one youth and I teach my students that they can have the same impact on just one person, and that affect keeps trickling down, then we're doing our part to make the world a better place."
When it comes to speaking to students' growth and the foundation's growth over the years, few are more knowledgeable than Em. Her experience as a student, before returning to Bresee after college as an employee, has given her a unique lens in which to look through and see how the foundation has matured over the years.
Most notably, she's witnessed how Bresee has gone from trying to protect kids from the negative narrative to creating the narrative altogether.
"When I was a student, a lot of what Bresee did seemed to be around simply keeping kids safe because that's what the need was," Em said. "Foundations don't fund groups just to keep kids safe anymore and because of that, Bresee shifted to be more impact-based. During this evolution, however, I think that Bresee is now in a place where it's deciding what changes need to be made based on our evolving community."
For Em, as Bresee continues on its path to battle poverty across Los Angeles, her hope is that as the foundation grows, so will its influence in the city.
In order to achieve this goal, Em believes Bresee needs to simply continue what it has been doing for so long: serving as a proponent for change and empowerment in the local community.
"Bresee is asking what the clients and community needs are and is shifting its mission and program design to meet those needs. I think the hope is that the organization can position itself as a center that advocates for the community and models best practices. That way, instead of funding determining what we do, we can tell the funders what the needs are and use data to prove impact."
In the end, Em's personal goal is to represent the mentor for her students that she found at Bresee years ago.
If she can accomplish that goal - which for the most part, she already has - she will remain at a loss for words long into the future.
"I'm completely honored that these kids still reach out and have allowed me to be a part of their journeys. The Bresee impact isn't just about what happens in this building. The Bresee impact is having a kid in New York making moves and still saying, 'I'll make you and Bresee proud.'"
"That kind of joy can't be expressed with words."