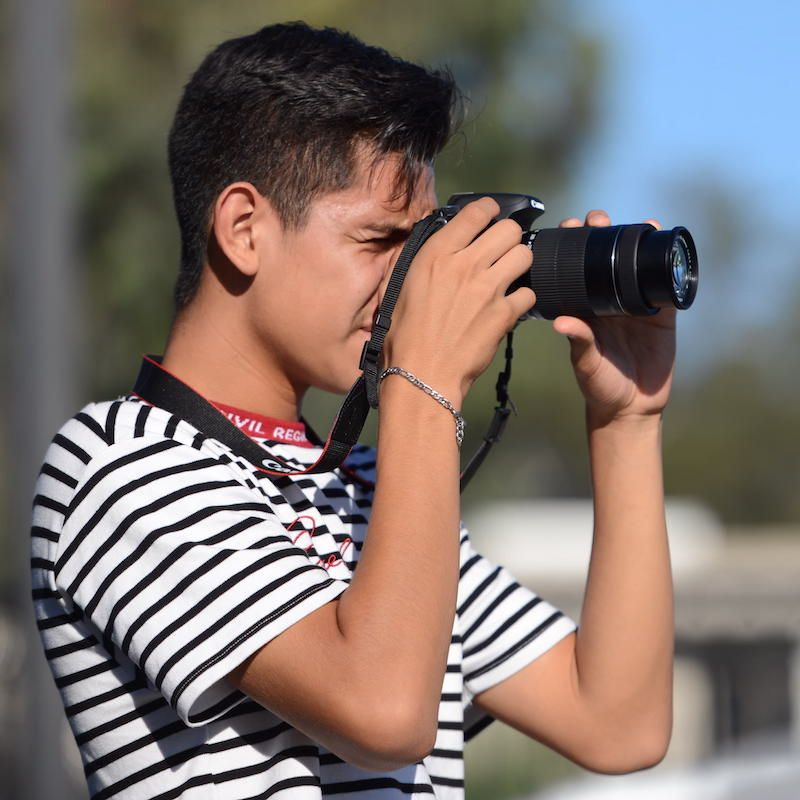 This week, five Bresee media interns will screen their short films at the 12th Annual Latin American Cinemateca of Los Angeles (LACLA) Student Film Festival on May 26.
The five films that will screen are: A Cultural Sport by William P., Mom by Leslie C., The Body Image by Theresa L., Blue Sky by Zuleidy C., and The Bresee Foundation by Suzzy O.
Close to 70 films were submitted by student filmmakers from across 10 schools and organizations in Los Angeles, and only 33 are scheduled to program at the festival.
The event will begin at 1 p.m. at the Luckman Intimate Theatre on the California State University, Los Angeles campus.
In addition to her success at the LACLA Student Film Festival, Leslie C. and her film, Mom, won the Judge's Documentary Award at the 4th Annual Global RE@CH Media Festival.
Leslie was among seven Bresee media interns that were named as finalists, including William P., Maribel J., Jocelyn M., Leslie R., Theresa L., and Zuleidy C.
Over 500 short film projects were submitted to the RE@CH Media Festival. From those submissions, the field was narrowed down to 78 finalists in 12 categories.