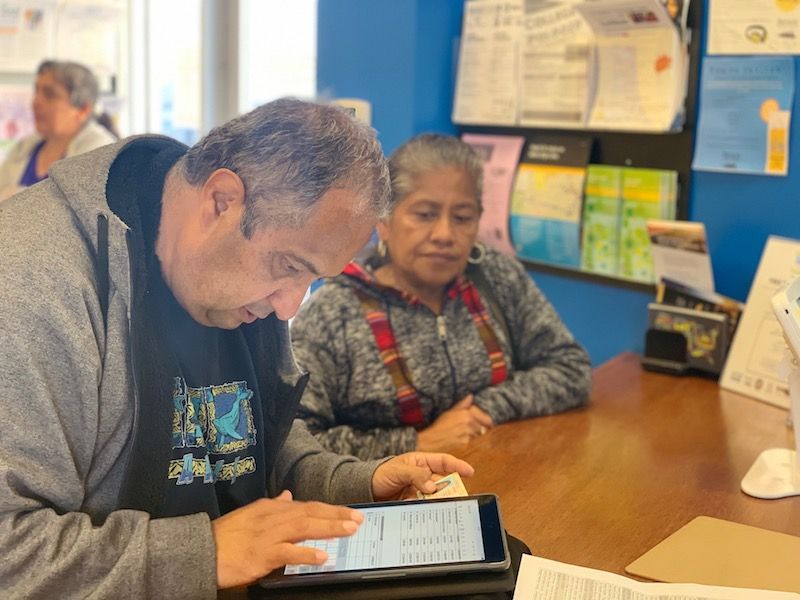 The alarm that goes off at 5:30 a.m. every other Tuesday is Miguel Aguilar's favorite alarm.
It's time for him to get up and head to the Bresee Foundation. There is work to be done and fun to be had.
"If someone asked me why it's important to volunteer, I would say we need to show kids how important education is and to be a positive influence for the children."
Miguel, 53, has been volunteering at Bresee since 2011, but his relationships at Bresee began years before that. Similar to many others in the community, he would visit the foundation on Tuesday mornings to collect free bus tokens to get around the city.
But in 2011, Miguel's health began to deteriorate, and his doctor decided that he could no longer work.
"Back then, I used to work for and help low-income families," he said. "But since I was unable to work, I wanted to do something else. Helping here inspired me."
Miguel turned his full attention to Bresee and began finding ways that he could serve the community, starting with the distribution of the bus tokens that he so greatly needed when he would travel back and forth to work.
"I realized how much trouble they were having organizing people to sign up for the tokens," he said. "I asked Dunia [Perich] what I could do and since then, I've been coming in to help."
Dunia Perich, Director of the FamilySource Center on the Bresee campus, put Miguel to work. Two Tuesdays per month, when the long line for bus tokens forms around 6 a.m., Miguel takes on the task of quickly checking in community members to receive their tokens and carry on with their day.
"He's always ready to help," Perich said. "Rain or shine, I can count on him to be here."
Aside from organizing the masses on Tuesday mornings, Miguel volunteers at Bresee whenever the opportunity arises. He helps with specific events around the holidays and in other instances when Perich calls on him.
For him, it's a way to spread positive vibes throughout the community.
"Volunteering keeps me busy and I meet new people every day," Miguel said. "When people feel left out, I try to turn negatives into positives by showing my love for them. I enjoy seeing happiness in everyone here. When they come in here, everything that's negative on the outside turns into positive. It feels good to see that."
He recalled one story in which Perich charged him with the task of handing out donated clothing to young kids.
Miguel wanted to put his own spin on the otherwise traditional task.
"Dunia came in one morning and told me she has clothing to give out, but it's only for young kids," he said. "So I asked Dunia if I could let them choose what they wanted instead of the parents choosing for them. So the kids were able to choose what they like. And that brought me so much joy.
"The mothers said they never thought of allowing them to pick their own clothes. And I told them that's the only way to make them responsible and help them with making their own choices."
In the end, volunteering has become a simple, enjoyable task for Miguel.
In his mind, the more he puts into it, the more he gets out.
"I come to Bresee, I relax, and I go home happy knowing that I helped people."