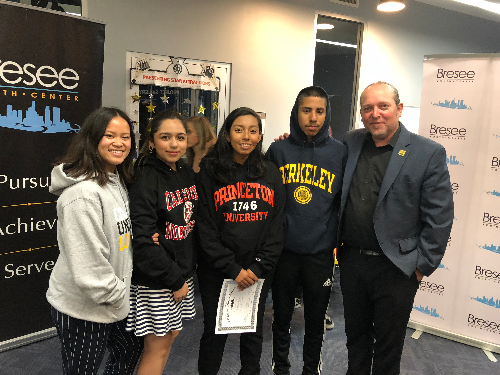 College Access:
Bresee empowers high school seniors to pursue a college education through individualized college advising services.
College Success:
Alumni of Bresee's internship and/or college access programs can apply for needs-based Bresee scholarships in their senior year of high school.
In 2017, Bresee awarded more than $80,000 in scholarships to support 46 program alumni in pursuit of higher education.
To learn more about the scholarships Bresee provides, visit our Scholarship Program page.