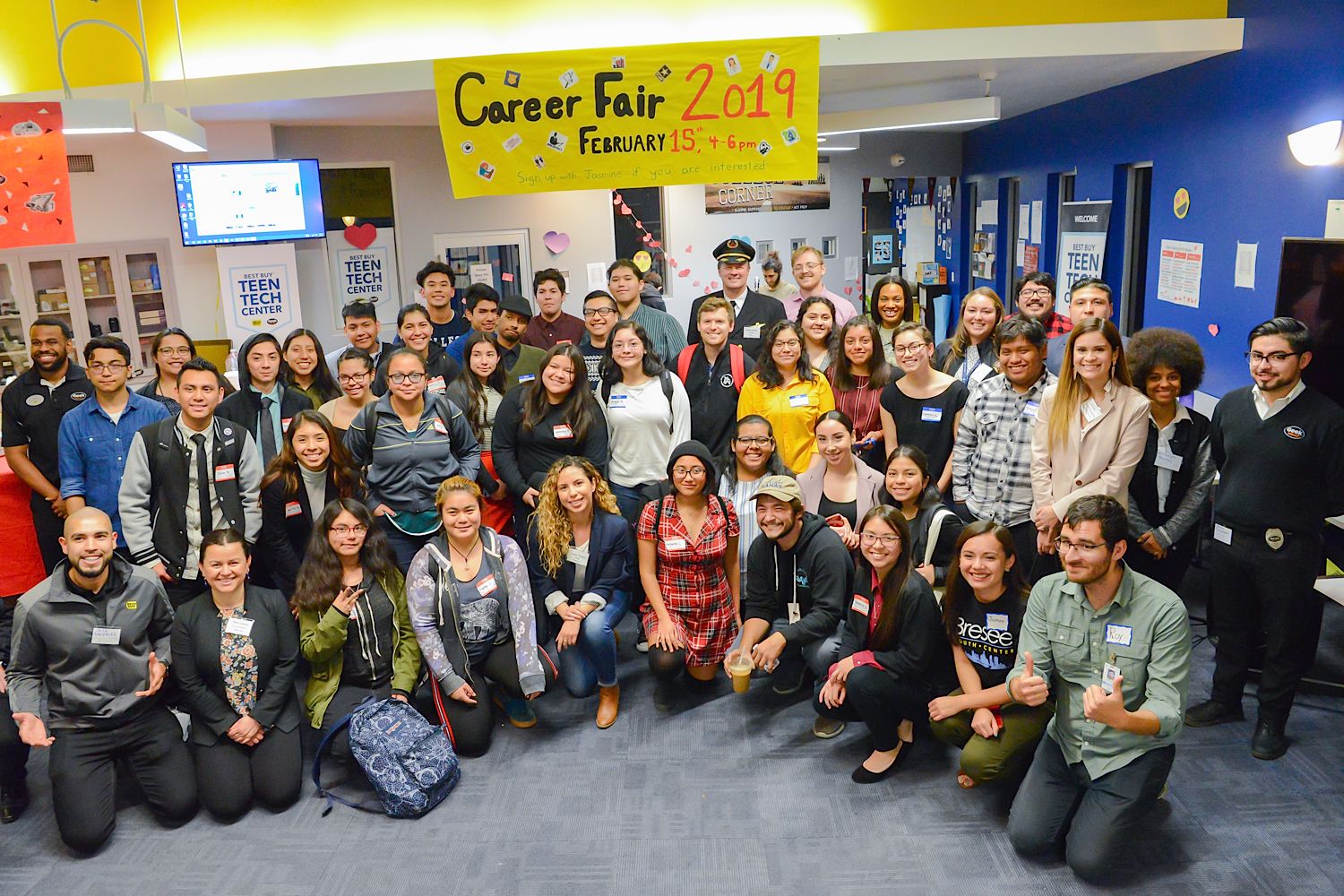 Bresee held its Career Fair 2019 on Friday, Feb. 15, welcoming a wide range of professionals to the Bresee campus to share wisdom with middle school and high school students.
The fair began with separate panel presentations, at which students posed questions to the professionals on-hand before each visitor commandeered their own table and held roundtable discussions with students.
Professionals included pilot Captain Dean Collins, El Cielito Cafe owner Daniel Olivares, integrated avionic systems specialist Amber Koslofsky, environmental specialist Maria Depaz and pediatrician Robert Hagbom, among others.
Each professional shared tidbits of advice and guidance with students in attendance, and during the group panel, when asked what challenges in his career have proved most daunting, Collins responded that most of our struggles are created internally.  
"I would say I struggled with my own self doubt. If your parents or guidance counselor don't agree with your path, all of a sudden there is a lot of pressure on you to make that path work. But you have to believe in you. The challenge is to not listen to doubts and do what you want to do. Don't say no to yourself before you try it."
Collins also challenged students to continue to learn, even once they have nailed down their career path.
"You can get stagnant at times in your career, so it's important to never stop learning and pushing yourself," he said. "Don't settle at any point."
Jessica Oleta has spent nearly six years working in the office of Mayor Eric Garcetti and currently serves as the Community Engagement Manager for Gang Reduction and Youth Development in the Mayor's Office of Public Safety.
Oleta said that spending time with students in the Los Angeles community is paramount to promoting success among the next generation of professionals.
"You always want to give back to the community that gave so much to you," Oleta said. "It's important that we help guide the next generation so that they don't run into the same struggles that we did. If we have the knowledge of how to overcome those challenges, it's important that we share it."
Robert Hagbom is a pediatrician who currently works at the FamilySource Center on the Bresee Foundation campus.
Hagbom championed the importance of career-oriented activities in low-income communities, pointing out that many students who might derive from low-income areas often feel compelled to return in the future, a positive outcome for all parties involved.
"For the medical research field, it's important to reach out to low-income communities because that group is more likely to want to help their community and practice in the areas where they grew up," Hagbom said. "They are more likely to serve in their community and help is always needed in those environments, which are sometimes ignored."